Juno Women's Aid is pleased to finally launch their new service, the Hub.
23 March 2021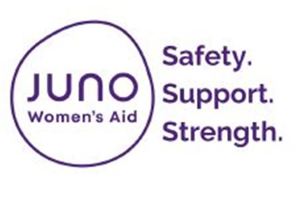 The Hub – for all Juno referrals
The Hub is a central point for referrals in the city and county, where services are working with women, children and teenagers who have, or are, experiencing domestic abuse. The Hub is the gateway to all services at Juno, with the exception of accommodation services (e.g. refuge referrals), which will continue to be processed by Juno's 24-hour Helpline.
Juno Women's Aid has introduced this service to streamline the referral process, meaning agencies will have a single point of reference for referrals. The Hub's team will manage all referrals, including those from the police and social care.
How the Hub works
All levels of risk referrals will be processed by the Hub's admin workers. Women will be initially contacted by the Hub to assess their safety and support needs. The case will then be allocated to the relevant teams in the city and county and the survivor will be assigned a support worker throughout the entirety of her journey with Juno Women's Aid.
Further information about the services on offer are available via Juno's website.
Referring into the Hub
To help agencies with referrals, Juno has introduced a single referral form for women and teenage survivors, and one for children. Please note that they are unable to process a referral without an up-to-date DASH-RIC.
Once completed, all referral forms will be sent to referrals@junowomensaid.org.uk Except for MARAC referrals.
County MARACs and medium risk referrals are to be sent to juno.referrals@wais.cjsm.net. City MARAC referrals are to be sent via DART and E-CINs.
Referral forms can be found on Juno's website under, "Get Help" then "I work with Survivors".
For advice and support, Juno advise professionals to ring the Helpline, however, once you have made a referral and would like referral-specific updates, or if you have any questions or comments, call the Hub team on 0115 9475257 and select option 2. Please distribute within your networks.